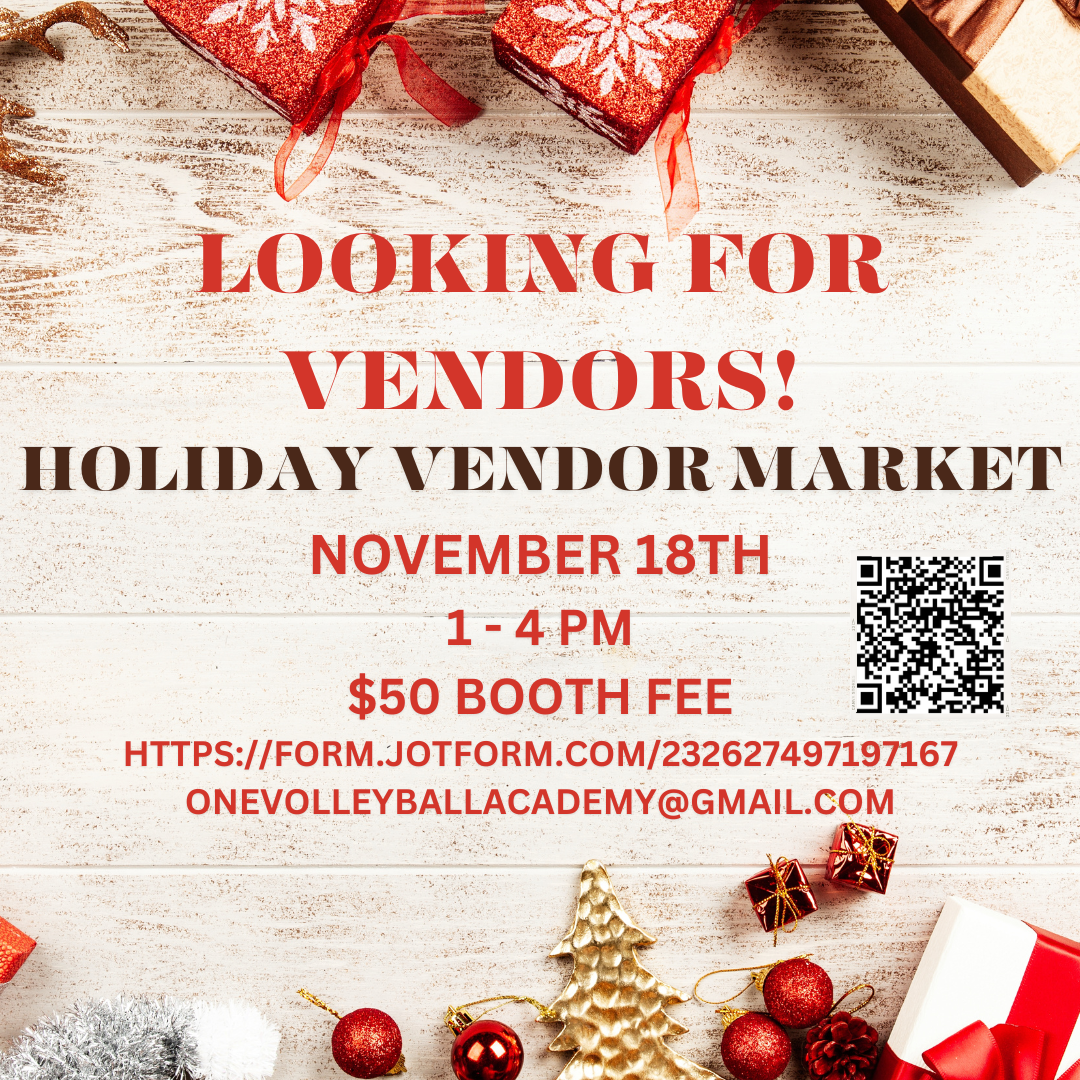 Vendor Space Still Available!
Are you or some of your friends and family crafty or sell something cool?? We still have some space left for vendor for our Holiday Family Fun Fest!
Register now!
Congrats to all our 2023 grads who will be playing in college! We'll miss you!
Take your game to the next level!
Get signed up for lessons with one of our coaches! Don't have a specific coach in mind - we'll pair you with one!
Sigh up now
VISION: To see our ONE Volleyball Academy players and families be transformed through the influence of our staff and coaches as they develop players and conduct themselves to ensure the quality, integrity and positive culture of ONE Volleyball Academy.
MISSION: Committed to creating a safe and positive environment for all members' and to ensure their physical, emotional and social development.  Promoting a culture of excellence, continuously rich with team success,  making lasting memories and lifelong friendships.
VALUES: Our relationships with one another as a club family; players, parents, coaches and all at ONEVA will demonstrate to our volleyball community the commitment we entrust to one another as valued individuals through respect, positivity, and with grace.
#WeAreOneVA
Who We Are

OneVA is a local and regional program training and developing athletes through youth and high school volleyball. At OneVA we emphasize training, mental and physical skill development, as well as strengthening your love for the game ! OneVA provides opportunities for post high school volleyball enthusiasts with ever expanding adult leagues and tournaments. Explore our site to learn more about what OneVA has to offer you!

Come Join OneVA

Volleyball requires skill, strength, mental toughness and the desire to be a part of a team.  Whatever level you are at, volleyball can enhance your life and improve your fitness with strength and coordination. Whether you are looking to play casually in our recreational league or competitively with our club program, you will find OneVA to be a great place to develop and learn new skills, all while building a community.
Give the gift of sport
Whether you want to donate to a specific athlete or to our general scholarship fund, the gift of athletics helps build our communities from the ground up.
Sponsor now!